Another Huge Subaru "Share the Love" Campaign Rally by Balise Subaru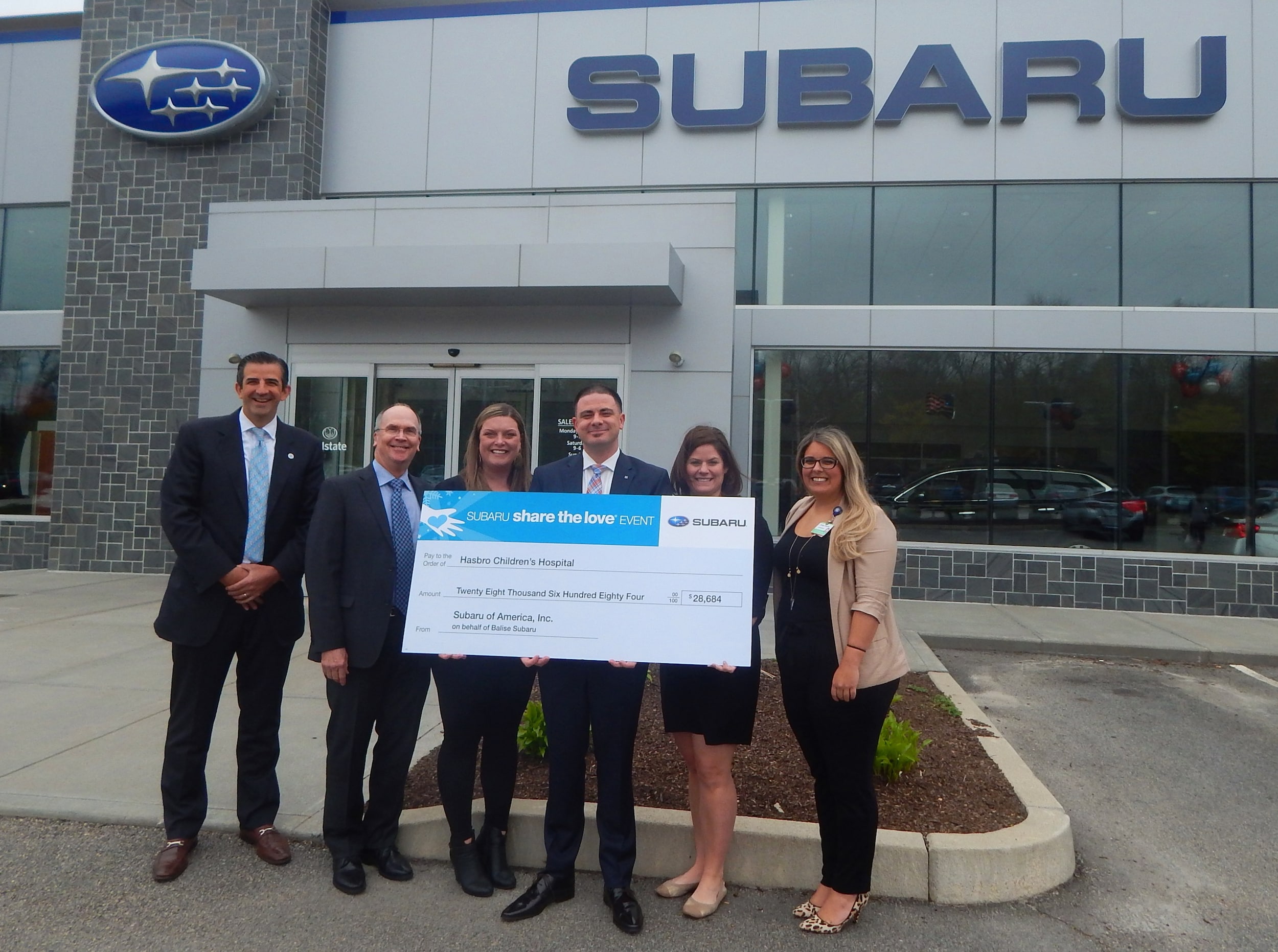 Our team at Balise Subaru in West Warwick, RI was incredibly excited to welcome representatives from Hasbro Children's Hospital to the showroom today to celebrate another successful Subaru "Share the Love" event. For a fourth consecutive year, the dealership selected the local hospital as the hometown charity and local beneficiary of funds. During the national campaign, Subaru of America donates $250 for every Subaru vehicle financed or leased to the organization of the customer's choice–Hasbro Children's Hospital being their local option. Other national charities include ASPCA, Make-A-Wish, Meals on Wheels, and the National Park Foundation.
During this year's campaign, Balise Subaru raised $28,683. Since first partnering with Hasbro Children Hospital for "Share the Love" back in 2016, Balise Subaru's efforts have raised more than $125,000 for the hospital in support of patient care, medical equipment, and research.

"The Subaru brand and the 'Share the Love' campaign align perfectly with our Balise philosophy of doing our part to enrich the communities in which we live and work," said Jeb Balise, Owner and CEO of Balise Motor Sales. "For the fourth consecutive year, our team at Balise Subaru combined their passions for selling Subaru with helping their local community in support of an incredible cause."
Thank you to every Balise customer who rallyed with us to make this year's event another huge success benefiting our local hospital.
Source: Balise Blog