Balise & Thunderbirds: A Whole Month of Fun!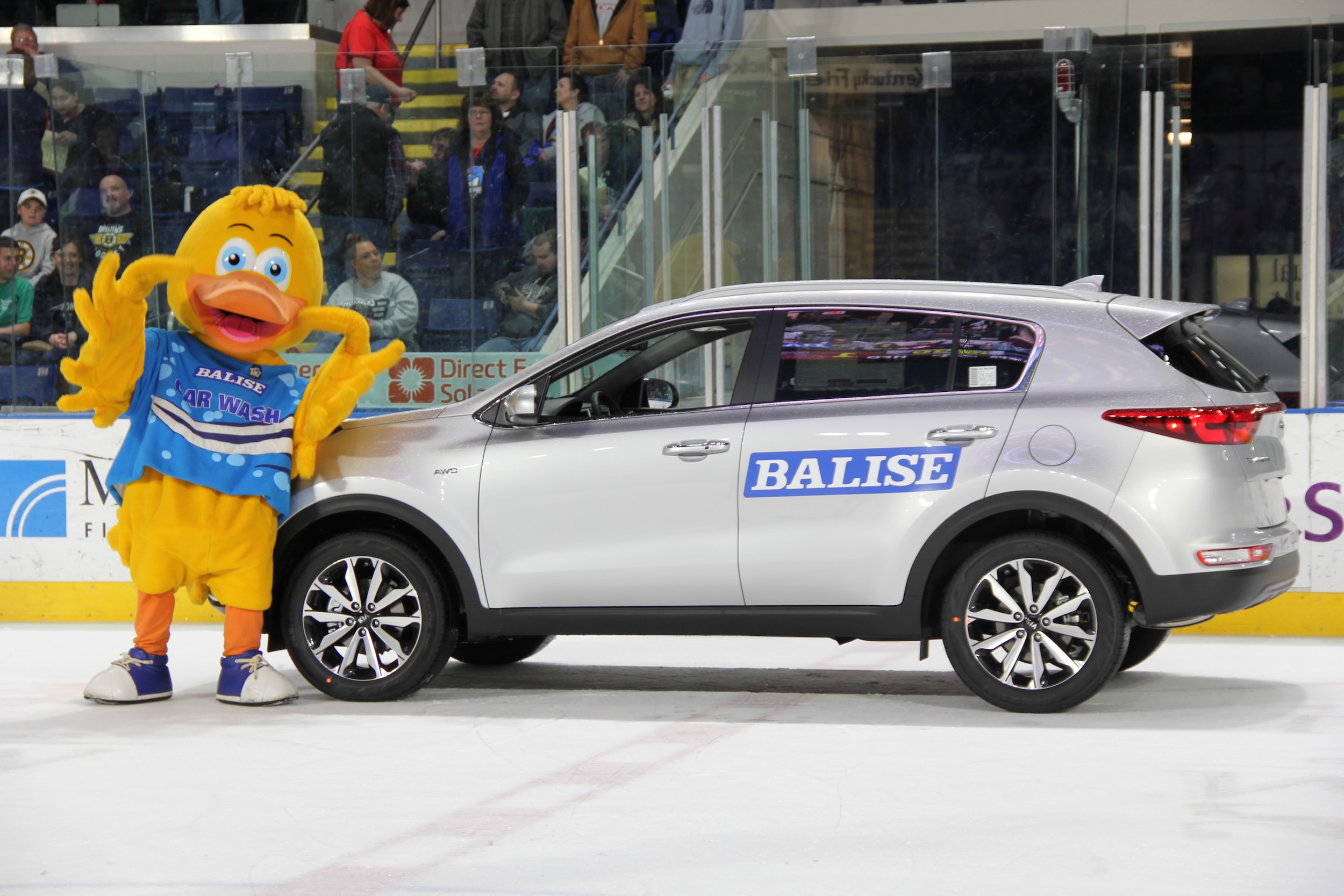 At Balise, we love our TBirds! Whether it's a night out for the department, or sharing with our fans on social media, we love supporting our local sports team. Over the next month (December and January), we have a whole bunch of fun events planned in partnership with the Springfield Thunderbirds. You won't want to miss!
Balise Night @ the Thunderbirds
Saturday, December 16th @ 7:05pm
While our TBirds take on the Hartford Wolfpack at the Thunderdome, we'll be celebrating the holiday season with a little Balise flair. The first 1,500 fans will receive a limited-edition Boomer Claus Ornament! Stop by our table on the concourse to visit with Squeaky Balise, our mascot; spin the prize wheel for tons of giveaway items; and learn more about upcoming Balise/TBirds events!
Meet the Players @ Balise Nissan of West Springfield
Monday, December 18th @ 5pm
Did you know our brand-new Balise Nissan dealership on Riverdale Street in West Springfield is officially open? Well we're inviting you to come check it out on Monday, 12/18 as we host a couple of Thunderbirds players for signings and photos. Squeaky and Boomer will also be present and handing out some goodies!
Meet the Players @ Balise Hyundai
Wednesday, January 3rd @ 5pm
Just because you attended on 12/18 doesn't mean you should miss our second "Meet the Players" event at Balise Hyundai in January. We'll be hosting more players and having more fun than ever so make sure you come out and join us! For every customer who test drives a Hyundai that night, you'll receive tickets to the Thunderbirds game on 1/26!
Balise Car Wash Night @ the Thunderbirds
Friday, January 26th @ 7:05pm
For the third consecutive year, we're hosting Balise Car Wash Night at the Thunderbirds and inviting all of our car wash fanatics. Individual wash giveaways, 50% off detailing services and one person will even walk away with one-year of FREE unlimited washes. Notably, we'll be celebrating the GRAND OPENING of our newest location, Balise Riverdale Car Wash. You won't want to miss it!
Source: Balise Blog