Balise Toyota of Warwick Donates to Big Brothers Big Sisters of RI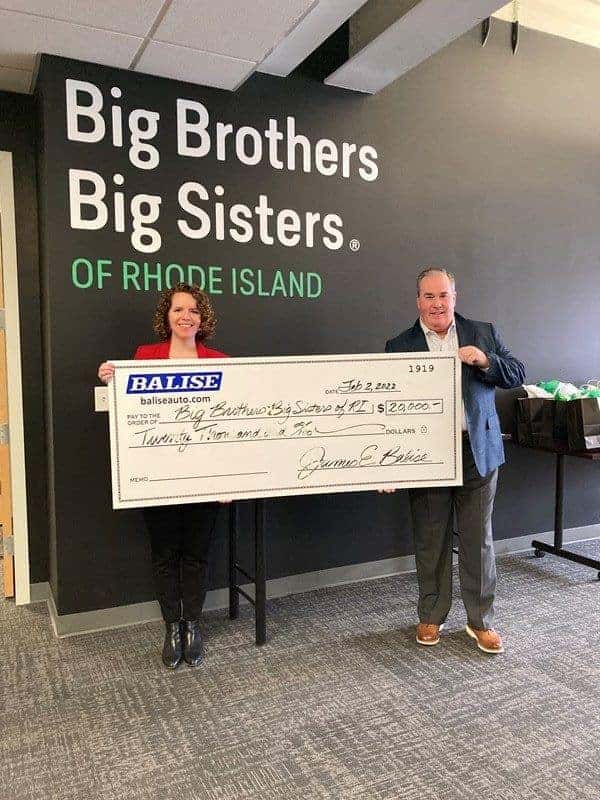 Balise Toyota of Warwick recently presented Big Brothers Big Sisters of Rhode Island (BBBSRI) with a donation of $10,000. The Toyota Dealer Match Program met that amount for a total donation of $20,000.
BBBSRI connects Rhode Island children ages 7 to 15 from challenging backgrounds with adult mentors for one-on-one support as well as wider social work programs and related services. These connections help young people build self-confidence, make good decisions, strengthen their social skills, and improve their academic performance. On the national level, Big Brothers was established in 1904 to provide mentors for New York City boys in need. In 1977, it merged with Catholic Big Sisters to form Big Brothers Big Sisters of America.
Various representatives from both BBBSRI and Balise Toyota of Warwick were on hand for the presentation, as general manager Mike O'Connell presented the check to the CEO of BBBSRI, Katje Afonseca.