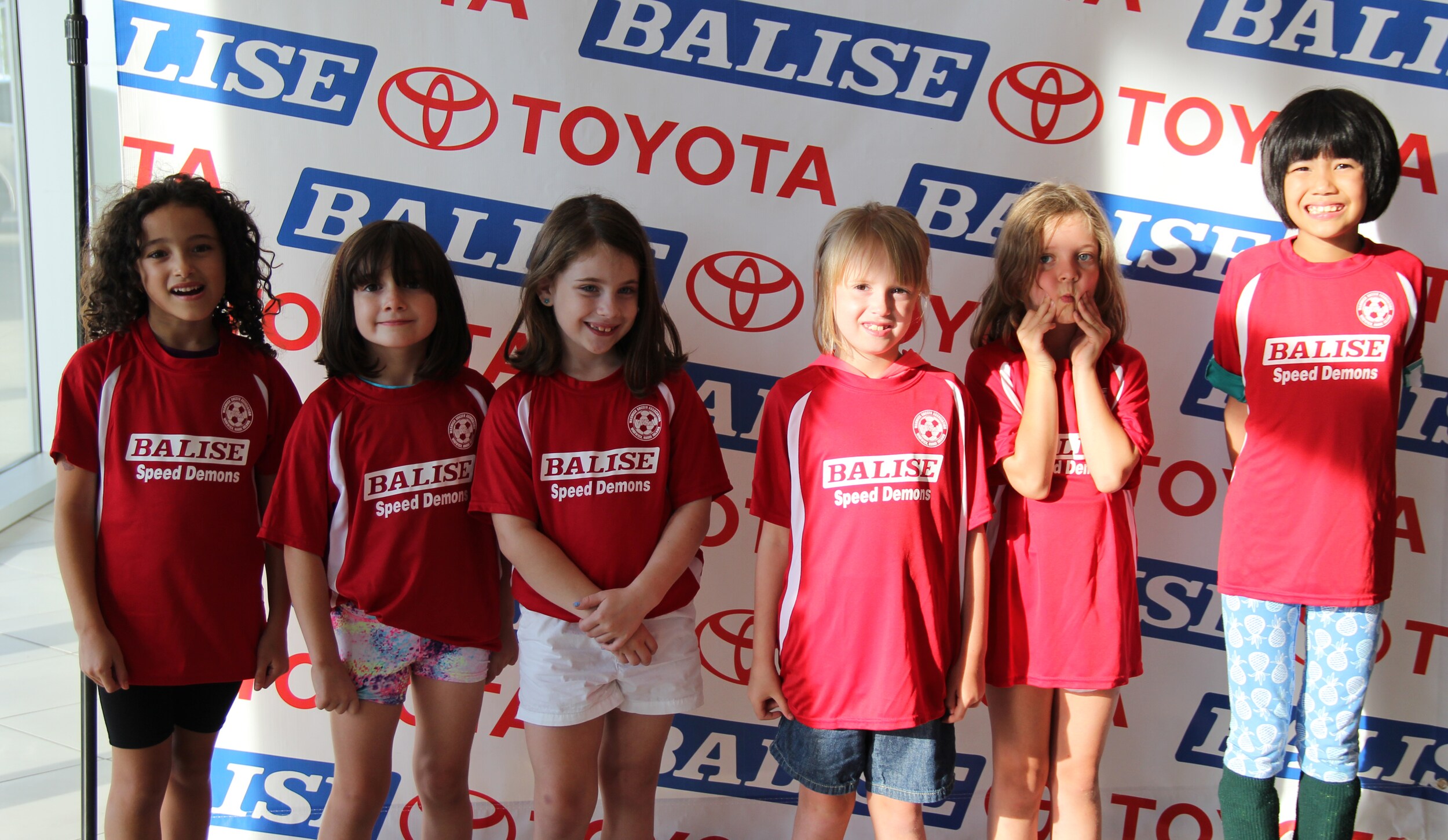 It's the time of year again—leaves are changing, the weather's cooling down (or maybe not...) and fall is coming fast! And fall means SOCCER.
As always, Balise will sponsor five teams for the Warwick Soccer Association (WSA)—the oldest youth soccer league in Warwick.
The Warwick Soccer Association is a non-profit organization run entirely by dedicated volunteers. They rely on generous donations to support their teams. The organization offers a variety of soccer programs for both girls and boys from ages 4-18. Available programs span from competitive travel teams to instructional clinics.
Although our WSA sponsorship is nothing new, this year, we took it a step further. To strengthen our relationship with the organization, each of our five Rhode Island dealerships got to name one of the five sponsored teams. The naming process was so fun...and more difficult than expected! Balise would like to introduce our five INCREDIBLE Warwick Soccer Association teams for the Fall 2015 season!



Balise Racing Renegades (Green)
Balise Speed Demons (Red)
Balise Revving Rebels (Blue)
Balise Diesel Dawgs (Yellow)
Balise Road Warriors (Black)
On September 9th, Balise invited ALL the Balise WSA players, coaches, families and friends to the Balise Toyota of Warwick showroom for a jersey presentation where the players learned their team names and received their jerseys for the first time. They loved it! Afterwards, they enjoyed some pizza and spent time hanging around in the dealership getting to know their teammates and coaches.
We were thrilled to bring our Balise sponsored teams together for a special night to celebrate our partnership and wish our Speed Demons, Revving Rebels, Racing Renegades, Diesel Dawgs, and Road Warriors the BEST of luck this season!
For up to date news and announcements from our Content Specialist, Alexa, visit The Balise Blog!