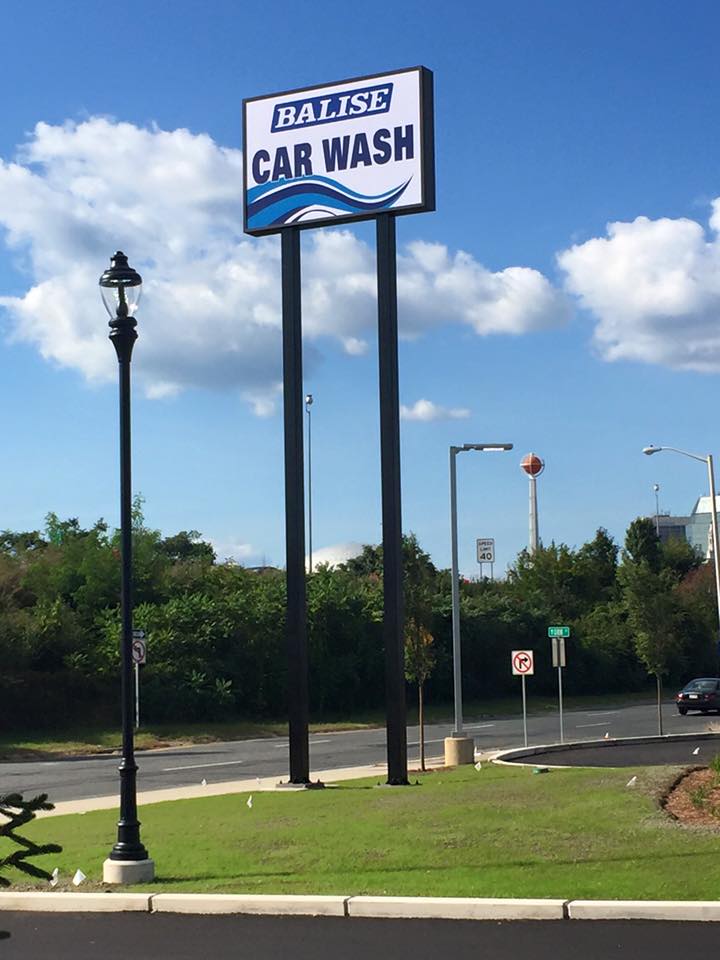 If you've driven down East Columbus Avenue or on I-91 through Springfield, MA lately, you've probably seen the large "Balise Car Wash" sign at the edge of the car wash construction site. Although this may seem like no big deal to some, this is HUGE news for us. We think you'll agree.
Want to know why?
With the signage up, we are another step closer to the official opening of the Balise Columbus Ave Car Wash. The opening is set for later this fall, but that doesn't contain our excitement one bit.
Another exciting advancement is the installation of the vacuum equipment along the edge of the property—the bright blue beams can even be seen from the highway! Each of the 11 vacuum stations will feature two convenient powerful suction hoses for each side of the vehicle as well as a small trash receptacle to dispose of larger items.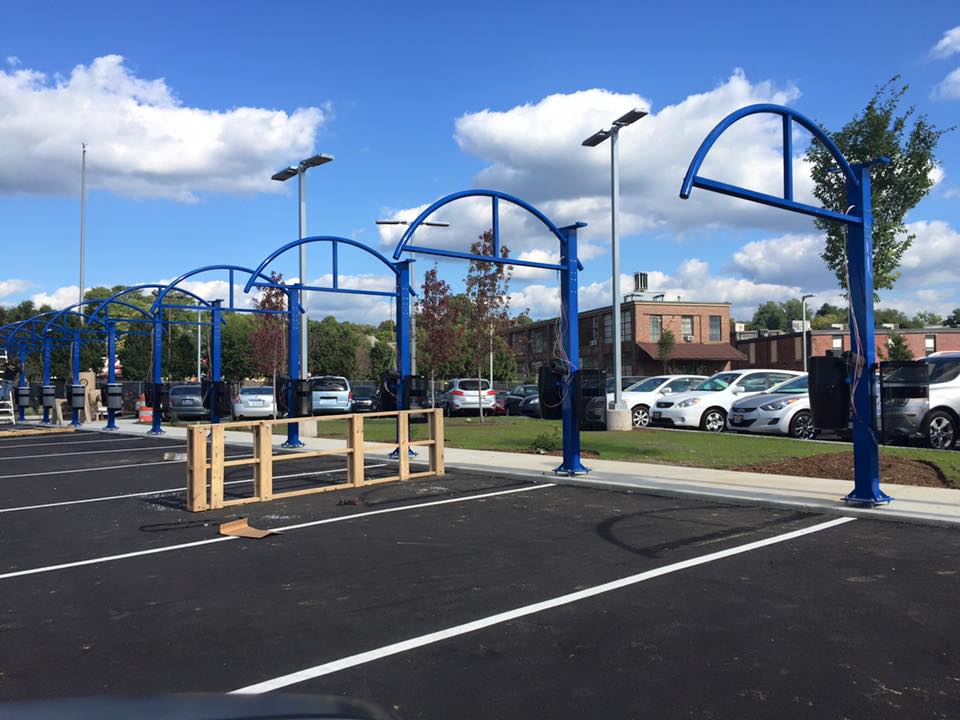 These stations will be available to customers free of charge during hours of operation and customers will have easy access to the stations before or after the wash. Better yet, you can pop in for a quick interior clean up even if you aren't washing that day—how great is that?
Starting to get as excited as us for the grand opening this fall? Let us know in the comments below!
For up to date news and announcements from our Content Specialist, Alexa, visit The Balise Blog!