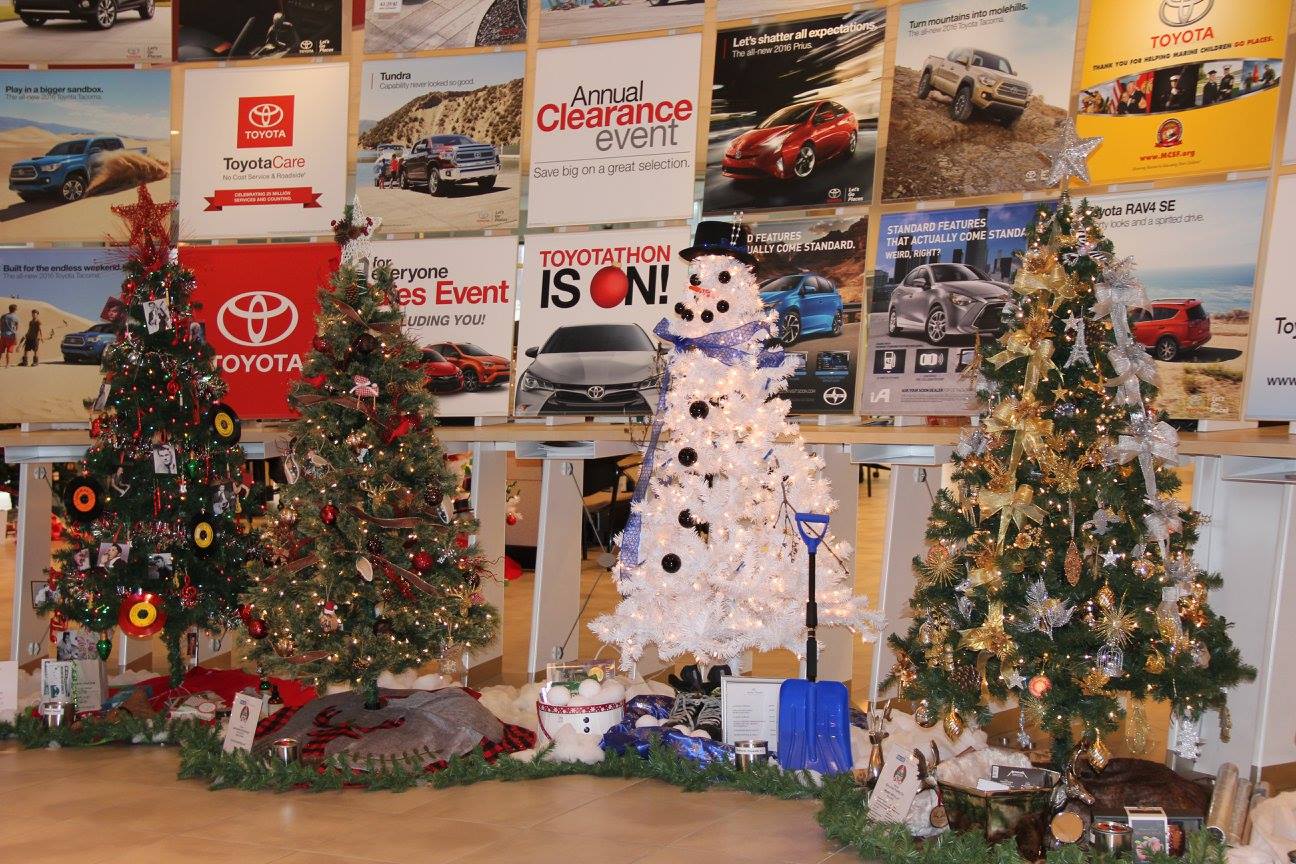 This year's Yuletree Jubilee at
Balise Toyota
was another smashing success! With over 30 beautifully decorated holiday trees lighting up the showroom for two weeks and enough entertainment to keep the casual Saturday shopper or week-day service guest occupied, we wish it could go on all year long! We're already counting down the days until next year.
The trees were raffled off on Sunday, December 11th to a bunch of lucky winners who were able to take the decorated trees and all the accompanying gifts home with them. There were so many unique themes this year--from under the sea, to snowmen, to the popular elf tree. Were you a winner? Make sure you share photos of your new tree on display at your home!
In all, this year's event saw over 600 attendees and raised more than $6,500 for the West Springfield Arts community--that's more then double what was raised in 2015 and it couldn't have happened without all of you! Yuletree Jubilee 2016 brings the ladies of the
Red Thread Network
one step closer to achieving their dream of opening an Arts & Cultural center in the city. Although that dream may be a ways off, Balise Toyota is thrilled to continue their involvement and benefit local artists across the area. We hope for next year to again be bigger and better than ever. If you are interested in donating a tree next year, make sure to stay posted on the
Yuletree Facebook page
for updates throughout 2017.
Thank you to everyone who came out, donated money or toys to our Toys for Tots collection, bought raffle tickets or just enjoyed the display. Each of you helped to make our holiday season a whole lot brighter and we hope you'll join us again next year.