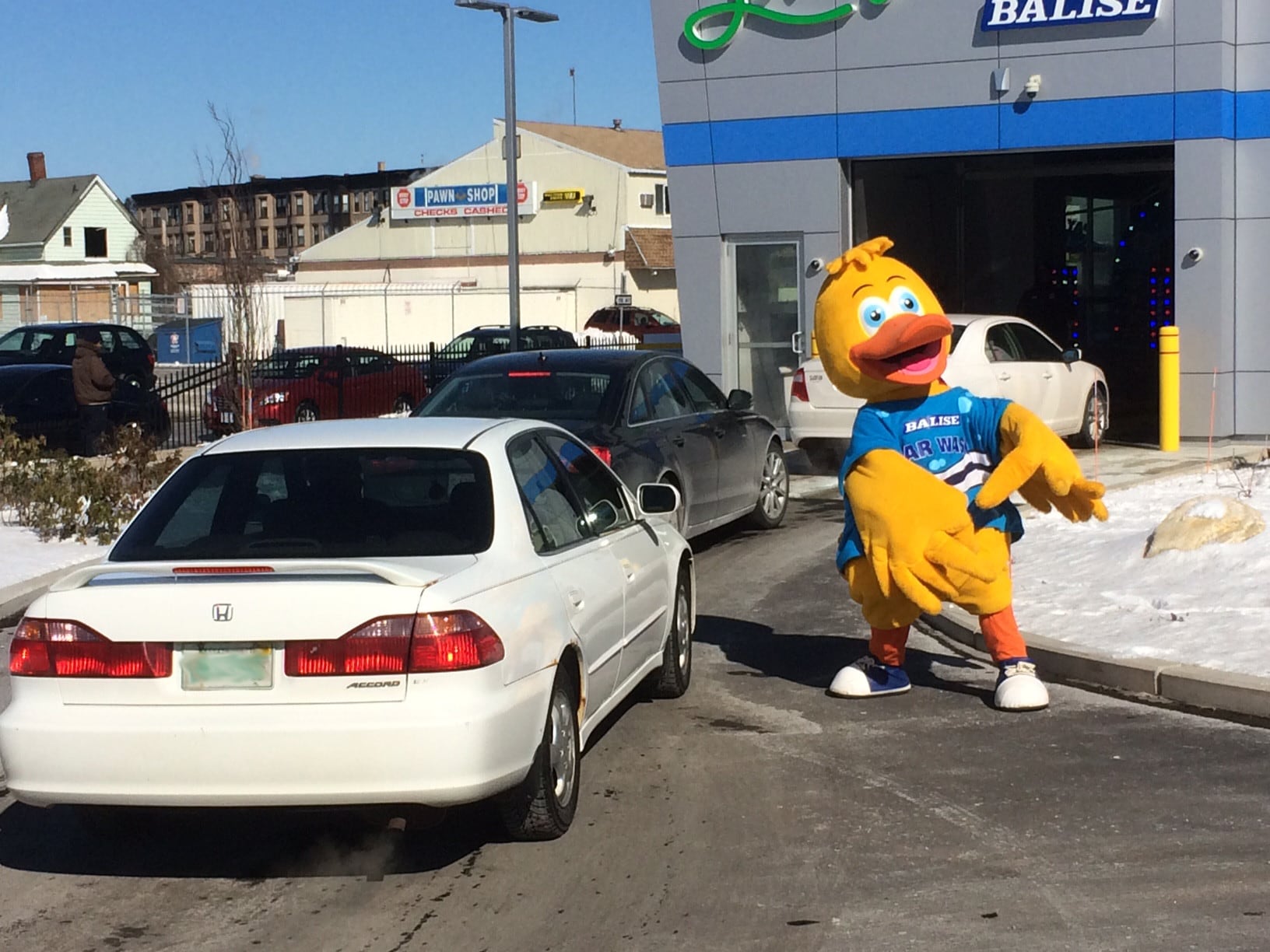 It was a fun-filled (and chilly) weekend at Balise Columbus Ave Car Wash in Springfield, MA and Balise Hyannis Car Wash in Hyannis, MA, but that didn't stop both locations from celebrating American Heart Month and raising $2,970 to benefit the American Heart Association.
Both Balise Car Washes donated proceeds from every Synthetic Hot Wax purchase to the organization in effort to help fight heart disease, the leading cause of death for men and women in the Unites States.
"Heart disease hits close to home for me, having lost my father and brother [to the disease]," says Tony Debarros, General Manager of Balise Car Wash and Detail Centers. "It feels good to work for a company that supports a lot of great organizations, including the American Heart Association."
At Balise Columbus Ave Car Wash, the newer of the two Balise Car Wash locations, guests were given FREE Ultimate Washes all day.
Squeaky, our favorite bubble-loving mascot, spent time with customers while they waited in their warm cars to get inside the wash. Even the busiest of moments were no match for Squeaky who kept all our customers entertained with his incredible dance moves.
Sure, temperatures were cold, but it was nothing we couldn't handle at Balise Car Wash. That may have something to do with the fact that we built out our new car wash in Springfield, MA to endure all elements of New England winters and weather. Our 130 foot tunnel is completely heated and features 11 turbo air dryers to ensure a dry vehicle every time. And for those who donated to the American Heart Association with a purchase of Hot Wax and Buff & Polish, excess water droplets were removed while giving your car a showroom look and shine.

We're thrilled to have been able to give back to such a worthy cause! We'd like to take a moment to thank all of our wonderful customers who braved the cold to come out to LOVE YOUR CAR as well as donate to a fantastic organization.