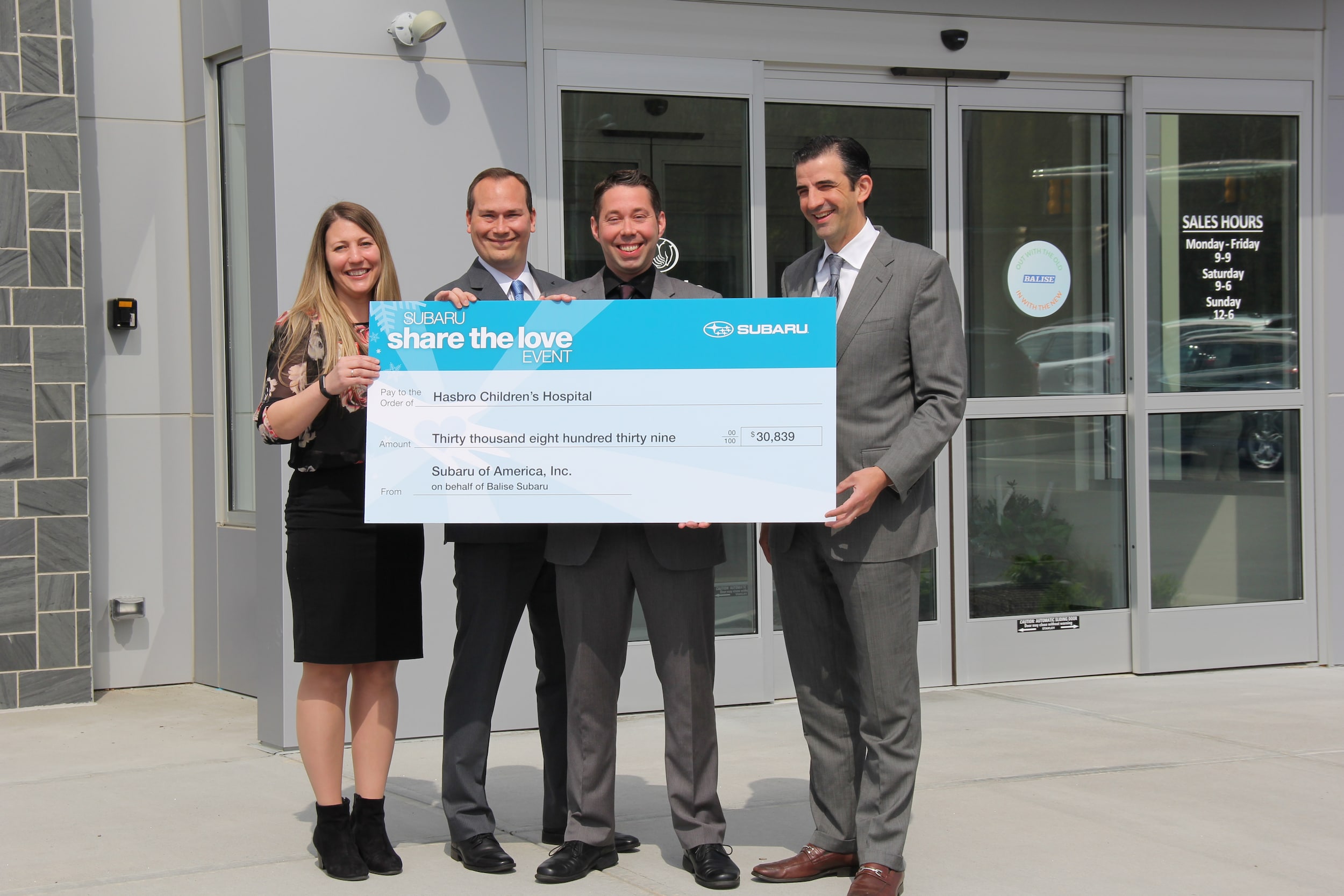 Last fall, Balise Subaru selected the Providence-based non-profit organization, Hasbro Children's Hospital as their local beneficiary for the national Subaru "Share the Love" campaign.
For every vehicle purchased or leased during the six-week campaign, Subaru donated $250 to the purchaser's choice of participating charities—Hasbro Children's Hospital, ASPCA®, Make-A-Wish®, Meals on Wheels America® and the National Park Foundation.
When it came to selecting a local organization, it was a no-brainer for the team at Balise Subaru.
General Manager, Ryan McNally puts it best, saying, "We chose Hasbro Children's Hospital as our local partner because our team felt there was truly no better cause in our community—and our customers validated that choice time and time again."
Now, $30,839 will have a direct effect on the lives of so many incredible children and families throughout Rhode Island and beyond. The Balise organization couldn't be more thrilled to make such an impact.
"We are absolutely thrilled about the community's response to the Share the Love event and so grateful to Balise Subaru for choosing our hospital as the local beneficiary," said Margaret M. Van Bree, MHA, DrPH, President of Rhode Island Hospital and Hasbro Children's Hospital.
To read the Hospital's full release, click here.