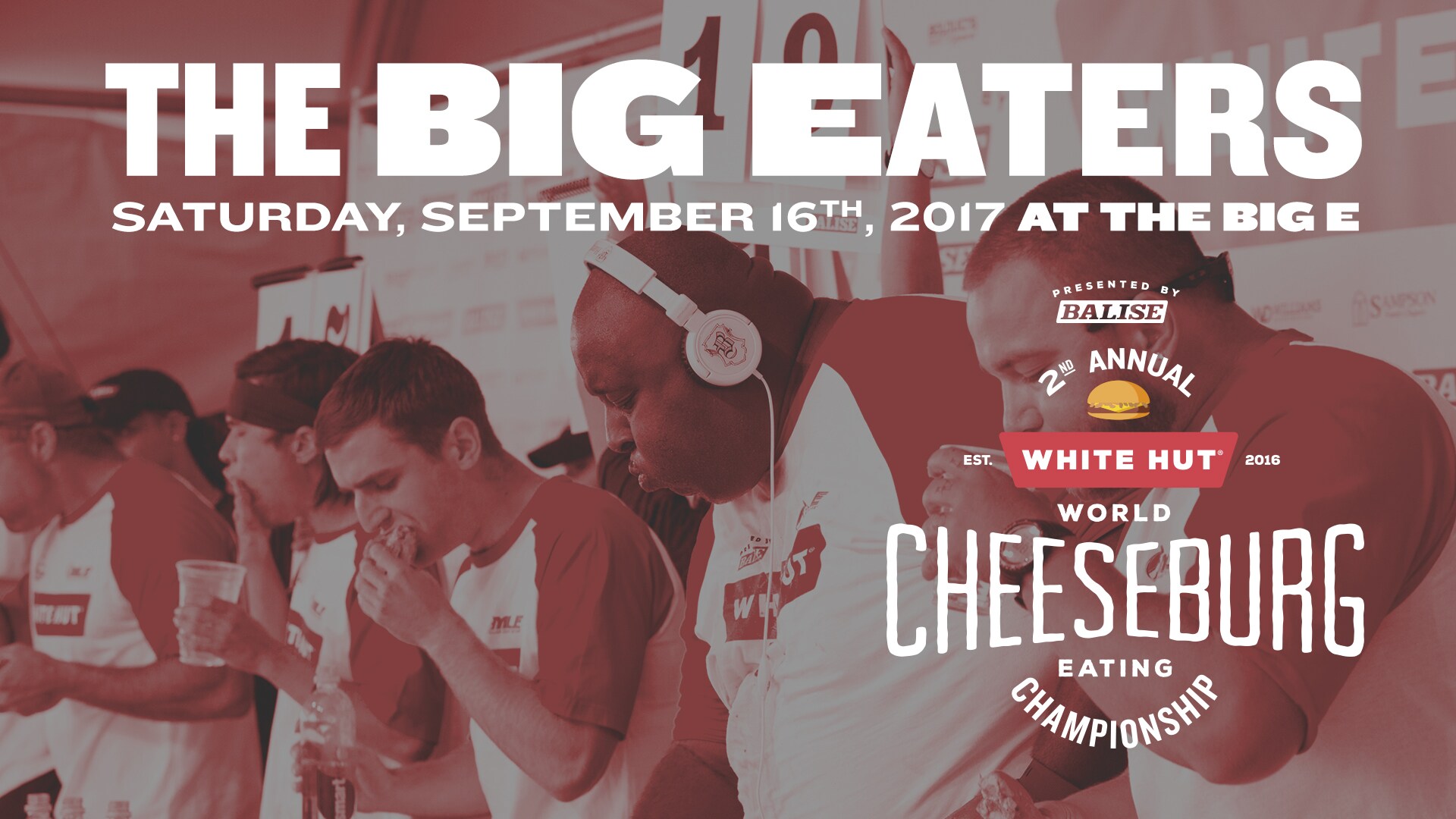 Did you catch this year's Nathan's Famous Hot Dog Eating Contest on the Fourth of July? If you did, you'd know Joey Chestnut took home the championship belt after eating a Coney Island record of 72 hot dogs! That's pretty impressive, but how many White Hut cheeseburgers do you think he can eat in ten minutes? Well, you're going to find out this September!
Balise will be returning as the presenting sponsor of the 2nd annual
White Hut World Cheeseburg Eating Championship
at The Big E on September 23rd. This year's event will bring the highest ranked professional eaters in the world-- Joey Chestnut, Matt Stonie, Carmen Cincotti, Geoffrey Esper, Darron Breeden, and Eric "Badlands" Booker to name a few-- together to see who will take home this year's title.
Last year
, Matt "Megatoad" Stonie ate 43 cheeseburgers with grilled onions to win the belt, but word on the street is that Chestnut and Cincotti are coming in hot for his title...
Join us on the Court of Honor stage on Saturday, September 23rd at 4pm for the main competition. An amateur eating contest featuring local stars will take place before the event. Stay tuned for a list of local stars and a full list of the professionals.