Jeb Balise Honored for Lifetime of Philanthropy at "Service Above Self" Luncheon by Rotary Club of Springfield, MA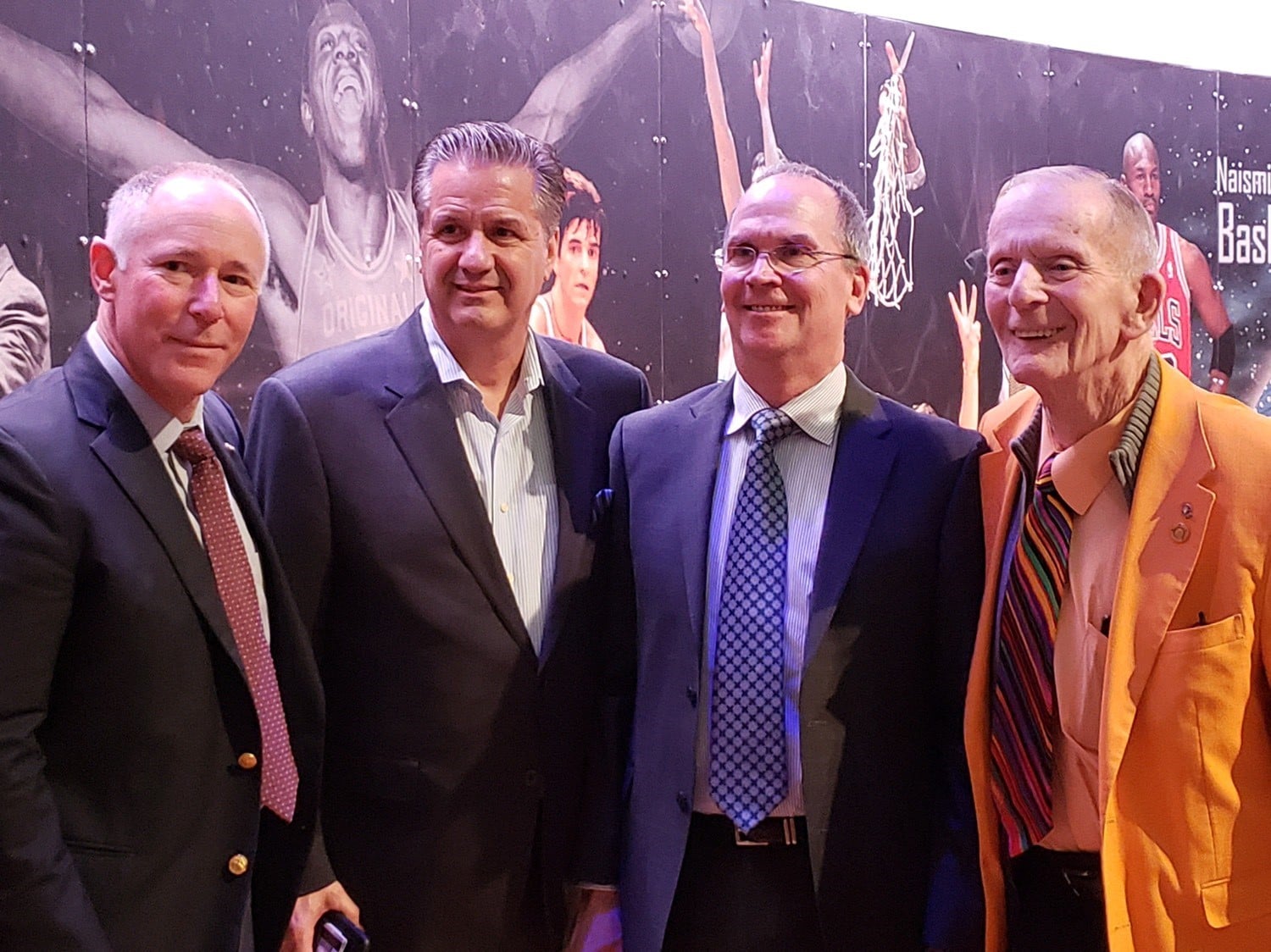 Today, Jeb Balise, owner and CEO of Balise Motor Sales, was named local honoree at the 9th Annual "Service Above Self" luncheon sponsored by the Rotary Club of Springfield at the Basketball Hall of Fame in Springfield, MA. He was joined by John Calipari, who was named the national honoree.
Since establishment in 2010, the annual luncheon celebrates several philanthropic individuals located within the Western Massachusetts community, as well as members of basketball universe who have embodied the clubs have truly lived out the motto of Rotary International, "Service Above Self."
"We're very pleased to be recognizing Jeb Balise and John Calipari for their outstanding philanthropic work and service to others," said John L. Doleva, President and CEO of the Basketball Hall of Fame, in a press release proceeding the event. "On a regional, national and even global scale, their impact can be seen and felt."
"Jeb and generations of Balise family members have truly recognized their responsibility in the community and never hesitate to lend a helping hand," noted Master of Ceremony, Scott Coen.
"Jeb has been a great corporate citizen for many years," said Mayor Domenic Sarno.
In addition, local Rotarian, James Russell received the Rotary Club Lifetime Achievement Award for his years of service to the local community.
To be a Rotarian, one must seek to turn inspiration into action, and that is what each of these honorees have in common.
Congratulations to Mr. Balise, Mr. Calipari and Mr. Russell on their years of philanthropic service and for bettering the communities in which we live and work.
Source: Balise Blog