Shoot to Win a Kia Sportage at the Springfield Thunderbirds on 4/15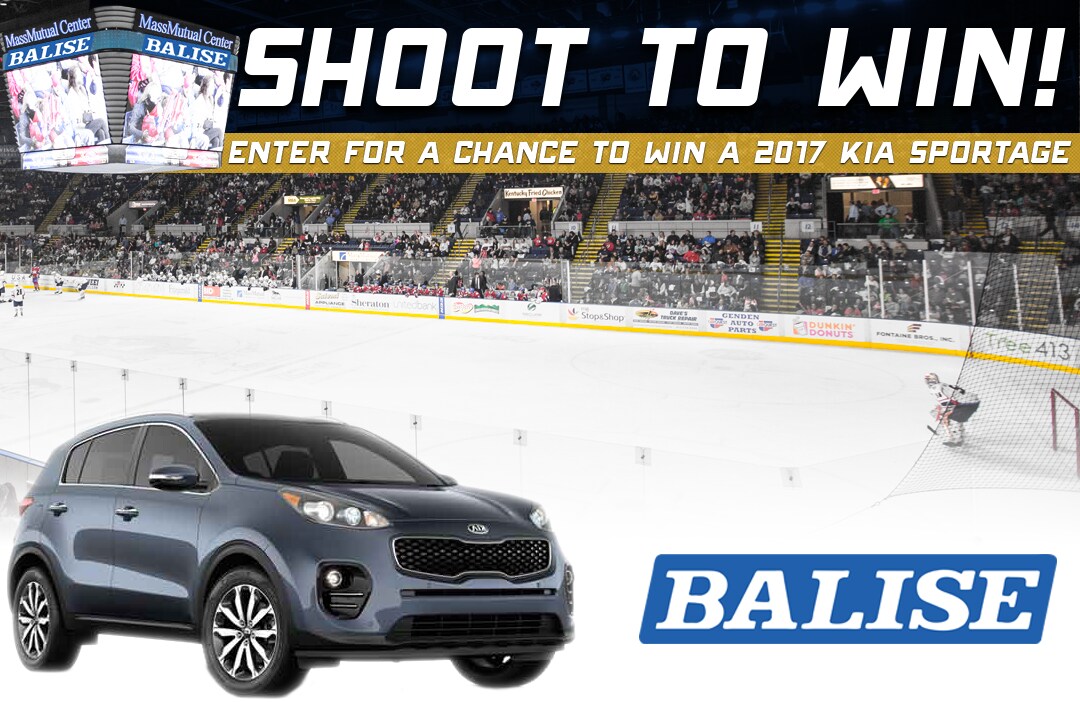 The inaugural season for the Springfield Thunderbirds comes to an end this weekend—April 14th and 15th—at the Mass Mutual Center, and the boys are saying THANK YOU to the die hard Springfield fans for making it such a great one!
Balise is joining in the fun!
At Saturday's game against the Hartford Wolfpack, come see us on the concourse to enter for a chance to SHOOT TO WIN A 2017 KIA SPORTAGE EX from Balise Kia. One lucky Thunderbird (or Wolfpack) fan will be selected to shoot from center ice to win the sleek and stylish Sportage.
Now, you'll be able to see the giveaway vehicle in person at Saturday's game, but we wanted to give you a sneak peek to encourage you to start practicing those wrist shots!
This 2017 Kia Sportage EX is an All-Wheel Drive vehicle with a 2.4L I-4 Cyl engine—perfect for short drives to work or longer road trips. It also features leather upholstery, heated front seats, and Bluetooth wireless phone connectivity.
You won't want to miss a chance to shoot to win this beauty!
Source: Balise Blog