The Balise Agency
The Balise Agency
401-780-3095 (RI)
413-858-6899 (MA, CT)
---
Did you know we offer insurance services?
Balise is committed to customer satisfaction, so we'll do everything we can to meet your individual needs and make sure you have the appropriate insurance coverage. The licensed staff at the Balise Agency can prepare a free, personalized insurance quote…with absolutely no obligation!
We offer insurance to customers who live in Massachusetts, Rhode Island, and Connecticut – and not just auto insurance. Home, Life, Renters, and even Business insurance policies are available for Balise customers. Whether you're moving, buying a new car, or just unhappy with your current insurance provider, we may be able to save you money.
Our insurance agency has consistently earned top performance from Allstate since our inception in 2013. With Allstate auto insurance, you get the best combination of coverage and value, all backed by over 75 years of experience.
---
Our Mission
In a world filled with risk and potential financial disasters, our agency will be at the forefront of customer advocacy. The proper protection is critical to your family's security for the present and the future. We take tremendous pride in offering our customers the best solution for their specific needs. Through extensive training, our team will personally and professionally educate you with thorough advice to protect your loved ones and your most valued possessions.
---
Our Products
Auto
Home
Valuables
Umbrella
Condo
Renters
Life
---
Our Benefits
Remember, not all insurance agencies are the same. Here are a few of the benefits of insuring with us:
Personal Relationship: We will be your trustworthy partner in making one of the most important decisions of your life.
Cash Back?: Does your insurance company offer you cash back rewards? Ours does!
No Money Down?: Most companies ask for a substantial down payment. Ours doesn't!
Extended Hours: The Balise Agency is open seven days a week; Monday – Friday until 9pm and weekends until 6pm.
Insurance Reviews: Expect us to connect upon your renewal as your insurance needs could change. New discounts may be available and there could be other ways to reduce your expenses.
Life Insurance: We offer a variety of life insurance products to help prepare for the future.
One-Stop-Shop: Whether you are purchasing a new car, servicing your vehicle, or reviewing your auto insurance, you'll do better at Balise™.
---
Careers
Interested in becoming a licensed insurance agent and helping others?
View Job Openings
You'll Also Get…
Great Discounts: Every plan comes with dozens of ways to save every day.
Easy Pay Plan: Never worry about forgetting to pay your bill! Set up automatic payments and stress less.
---
Meet Our Team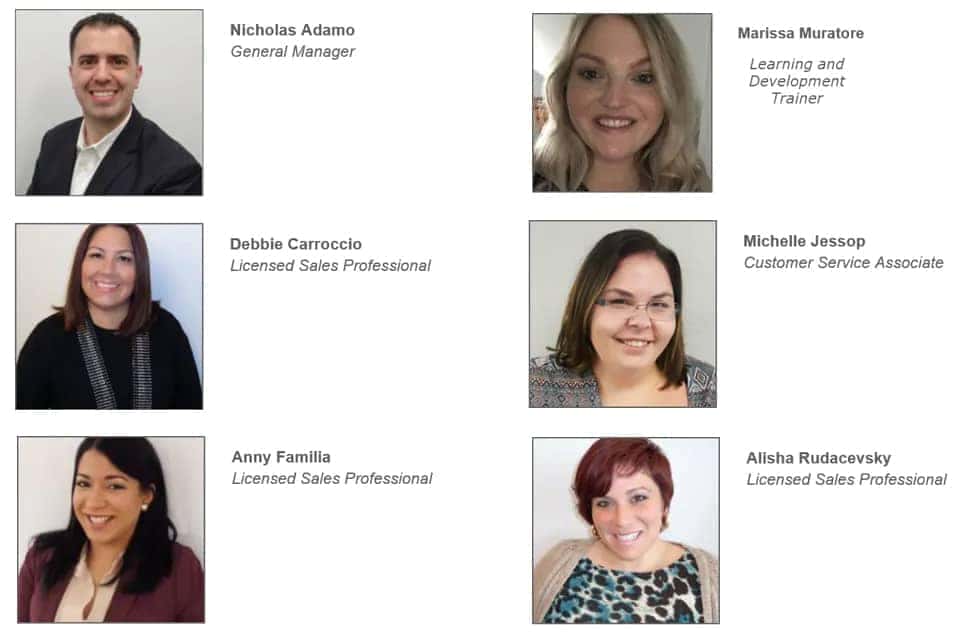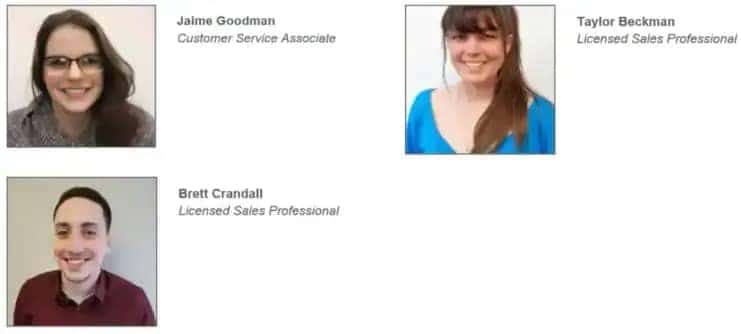 ---
The Balise Agency
401-780-3095 (RI)
413-858-6899 (MA, CT)
---