Valley Gives Raises $1.1 Million for Pioneer Valley Charities in May 2017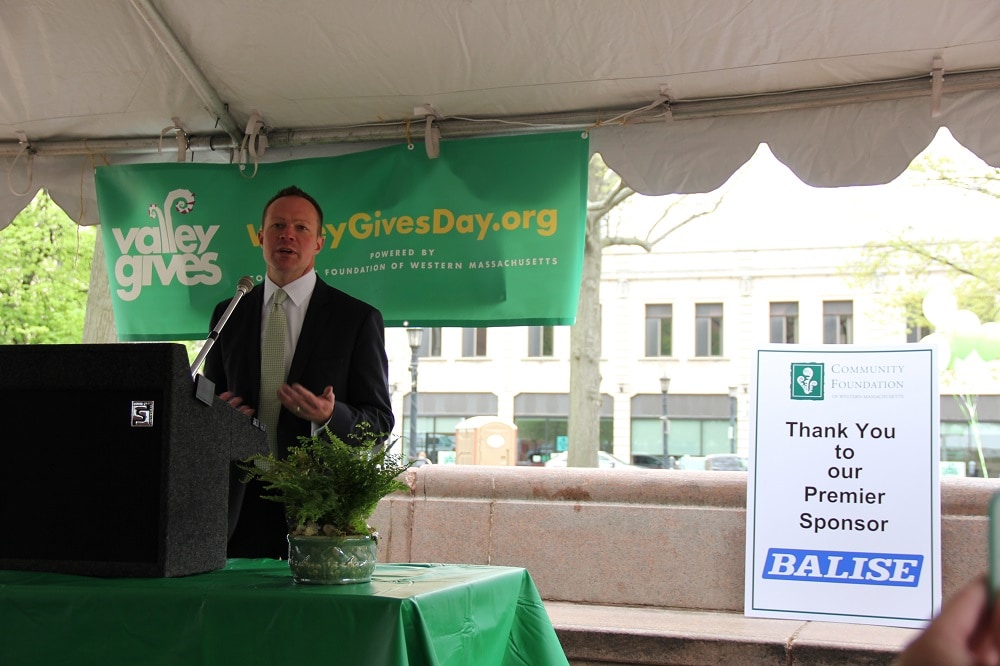 Coming off a hugely successful campaign last year, Valley Gives raised an impressive $1,161,705 for Pioneer Valley non-profit organizations last week during their annual Give Day!
The 24-hour online giving event is an opportunity to improve the quality of life for residents of the Pioneer Valley, powered by the Community Foundation of Western Massachusetts. Balise has been a premier sponsor since the event's inception in 2012. Each year is more successful than the previous. We couldn't be more thrilled to participate.

At a kick-off luncheon held at Stern Square in Springfield on May 1st, President & COO Bill Peffer noted the importance of giving back to the community we have been a part of for nearly 100 years.
"We feel a responsibility to do whatever we can, whenever we can to better our communities where we work and live," said Peffer. "It's not because it's what you're supposed to do, it's because it's what we have to do—too bond together as a community to make the Pioneer Valley a better place to live."

We are thankful to each and every one of the 17,401 donors throughout the Valley and beyond who helped make the 2017 event one to remember!
Source: Balise Blog