Warwick Soccer Night at Balise Toyota of Warwick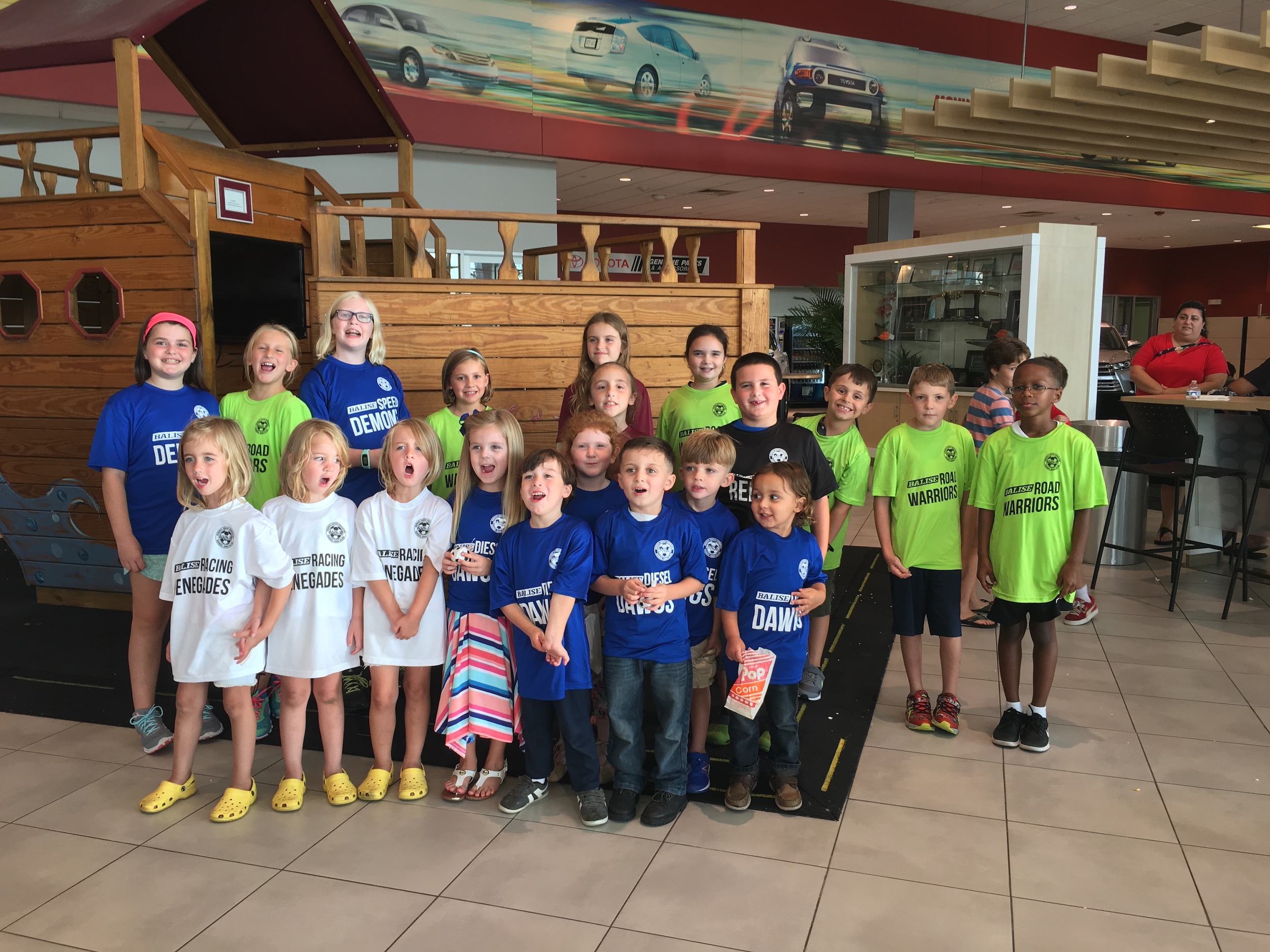 For the third year in a row, Balise Toyota of Warwick hosted their Balise sponsored fall soccer teams from the Warwick Soccer Association for their jersey distribution and unveiling event.
The Warwick Soccer Association is a non-profit organization run entirely by dedicated volunteers. They rely on generous donations to support their teams. The organization offers a variety of soccer programs for both girls and boys from ages 4-18. Available programs span from competitive travel teams to instructional clinics.
60 players and their families/siblings gathered in the Balise Toyota showroom last night to meet their teammates, coaches and to enjoy some pizza—because what builds friendships better than pizza, right?
The Balise Racing Renegades, Balise Speed Demons, Balise Revving Rebels, Balise Diesel Dawgs, Balise Road Warriors will kick off their season in the coming weeks and we wish them the best of luck.
Source: Balise Blog