3-Years, Nearly $100,000 for Hasbro Children's Hospital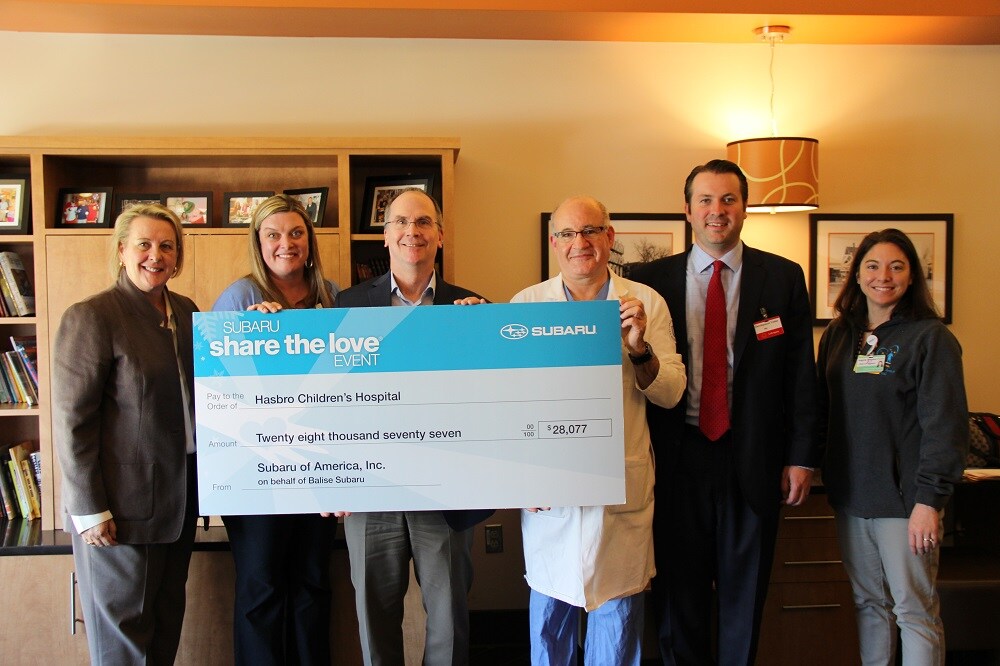 May 2018
PROVIDENCE, R.I. -- The well-known Subaru "Share the Love" campaign has allowed Balise Subaru to donate nearly $100,000 in funds to local community beneficiary,
Hasbro Children's Hospital
, over the last three years. These funds are critical to increasing support of patients and families. We are honored to partner with such a worthy cause. To learn more about Balise fundraising efforts for Hasbro Children's Hospital over the years,
click here.
---