Balise in the Community
It is our philosophy that by supporting civic events and community services, we help make our communities nicer places in which to live and do business.
---
Balise Collision Repair to Repair Vehicle of Couple Who Helped Track Down Kidnapping Suspect
---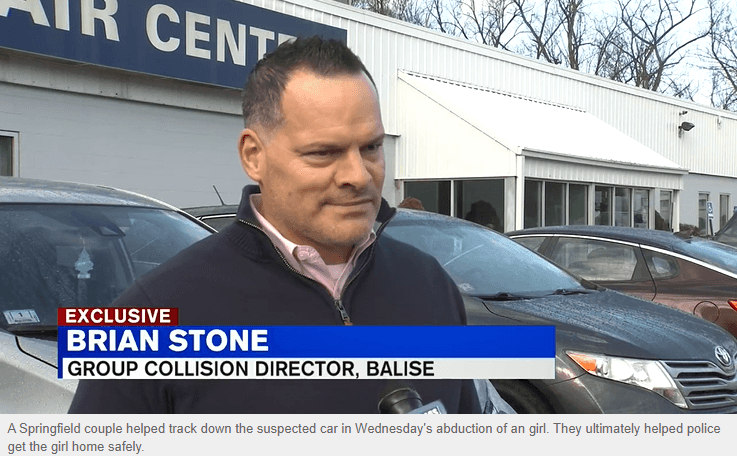 January 2020
WEST SPRINGFIELD, MA – Balise Auto and Balise Collision Repair are happy to assist the courageous family who helped track down the suspected car in the January 15, 2020 abduction of a local girl. Their quick thinking was key to helping the police return the girl safely to her family, and their car suffered damage in the process. Balise Collision Repair will be covering any necessary repairs as a thank you to this amazing couple.